Saad K'idilyé Diné Language Nest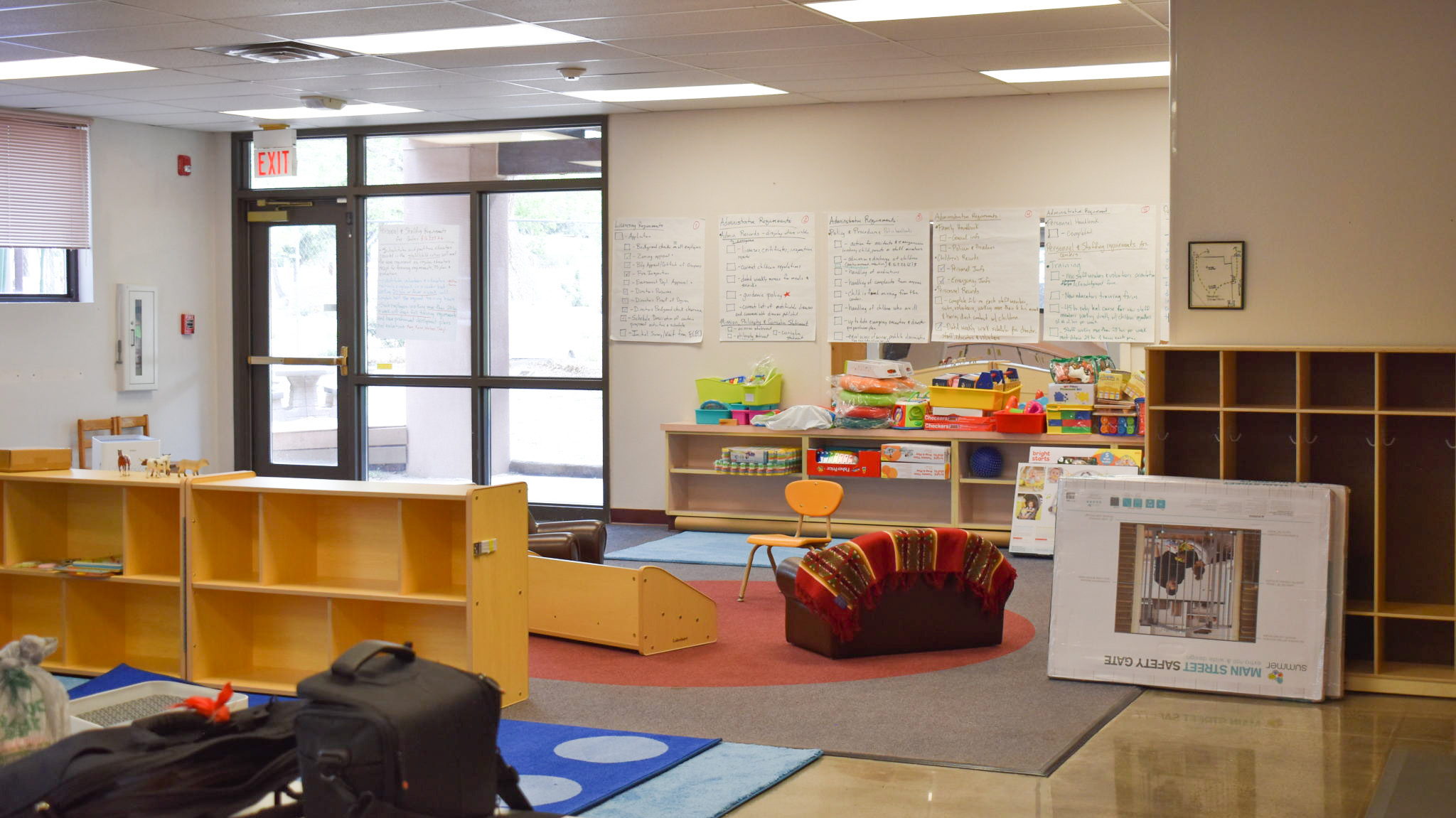 Saad K'idilyé is a grassroots organization creating Urban access to Diné language & culture.
$6,692
raised by 41 people
$6,000 goal
We're halfway there!
Update posted 8 months ago
Thanks to the generosity of our community, we are 50% funded! We sincerely appreciate each and every one of you who has supported and encouraged us. Together, we are planting the language seed that enables our Diné babies and children to grow up immersed in Diné culture and language.
If you haven't made your gift yet, it isn't too late to help us reach our goal! Donate now to help support the revitalization and perpetuation of Diné culture and language. A donation of any size gives our culture and language a chance to live on for generations to come.
Join us today and be a part of the movement to keep our culture and language alive and thriving.
Saad K'idilyé is supported with fiscal sponsorship by the NACA Inspired Schools Network.
Saad K'idilyé is a grassroots organization working to address the need for Urban access to Diné language and culture. This language nest is a grassroots effort by Diné tribal members in Albuquerque, NM to educate the local Diné community on our language and culture. Having access to one's own language and culture is highly beneficial to Native people by empowering personal and community identities.
This is especially important for tribal communities that are disconnected from their home territories. The urban Diné population in Albuquerque has limited access to language and cultural resources while language rates plummet among the wider Diné community. Language nests are the gold standard for language revitalization in "Indian Country".
Starting August 1st, 2022, the Saad K'idilyé will be a central urban hub located in Albuquerque, New Mexico where we meet with families, babies, and caretakers.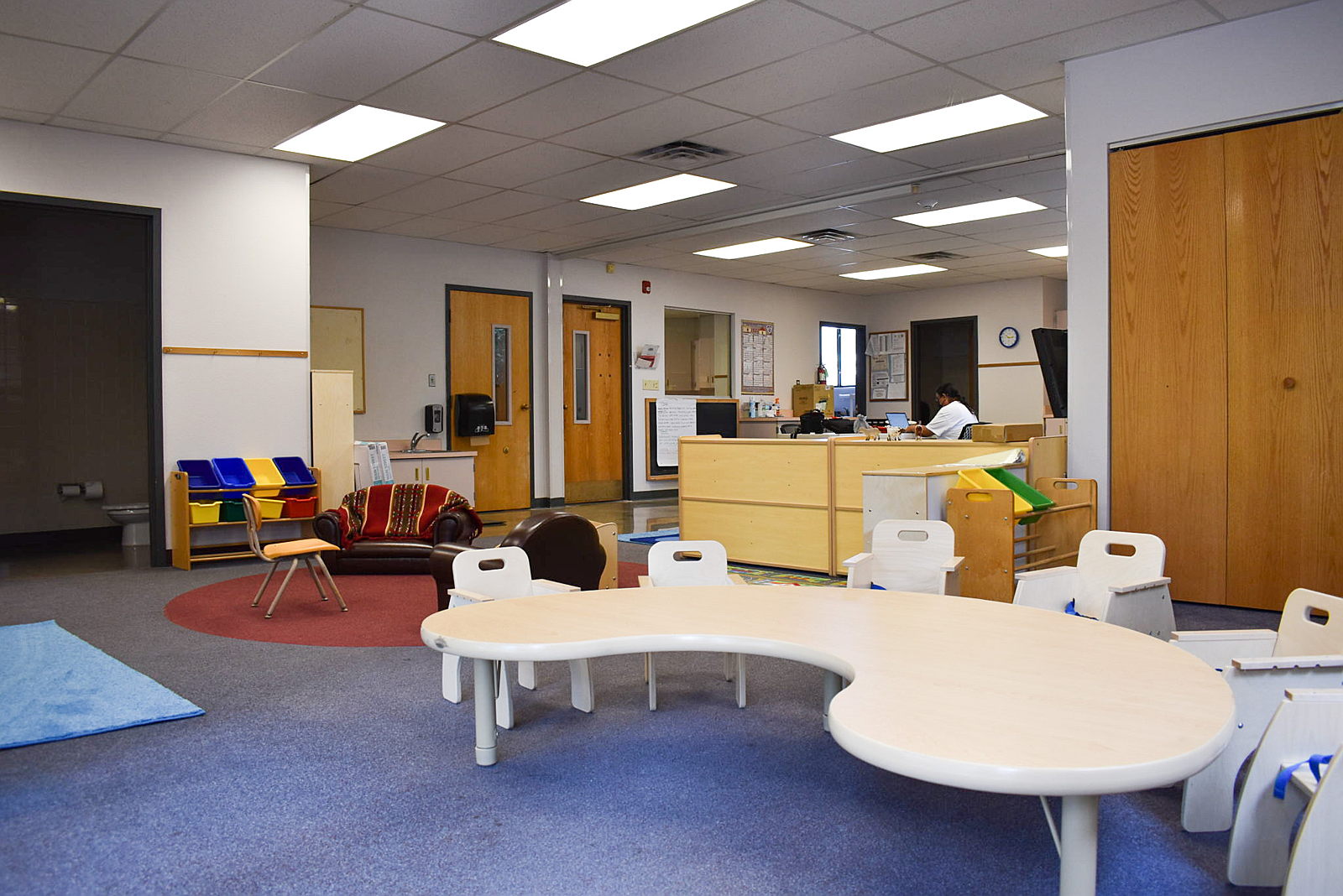 The absence of illness is not true wellness – it is a culturally-supported process of living a more balanced life.
The Saad K'idilye Family Program welcomes prenatal families to participate in a long-term 5-part program developed to support holistic wellness practices rooted in Diné cultural teachings. Families that join our Family program are looking for a tight-knit community mutually supporting one another's spiritual, emotional, and physical wellness during the journey into parenthood.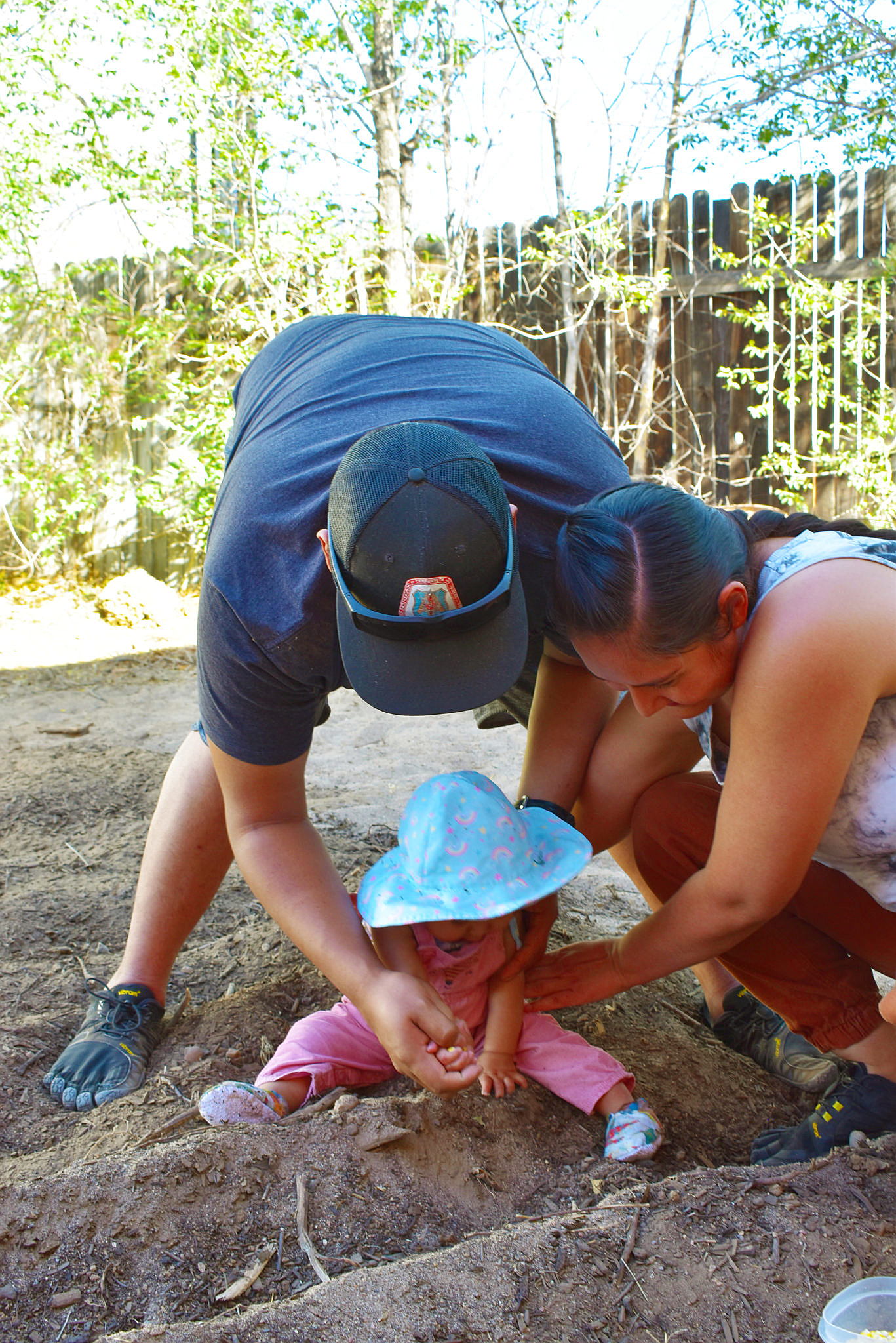 Diné families in our program are supported throughout the journey into parenthood: from preparing to conceive, pregnancy, birth, postpartum, infancy, and early childhood development. Families can expect culturally-guided support during their baby's journey from pre-conception, pregnancy, birth, and childhood into grade school provided by Saad K'idilyé Caretakers at our Diné Language Nest. Saad K'idilyé has plans to expand this program to continue to support children into high school and on.
Guided by a traditional wellness wheel model, we seek to support families in their lives' spiritual, emotional, physical, and community-based aspects. Families have 1:1 meetings to check in and perform holistic assessments of their spiritual, emotional, physical, and community wellness. Caretakers work with families to develop actionable plans to enhance wellbeing.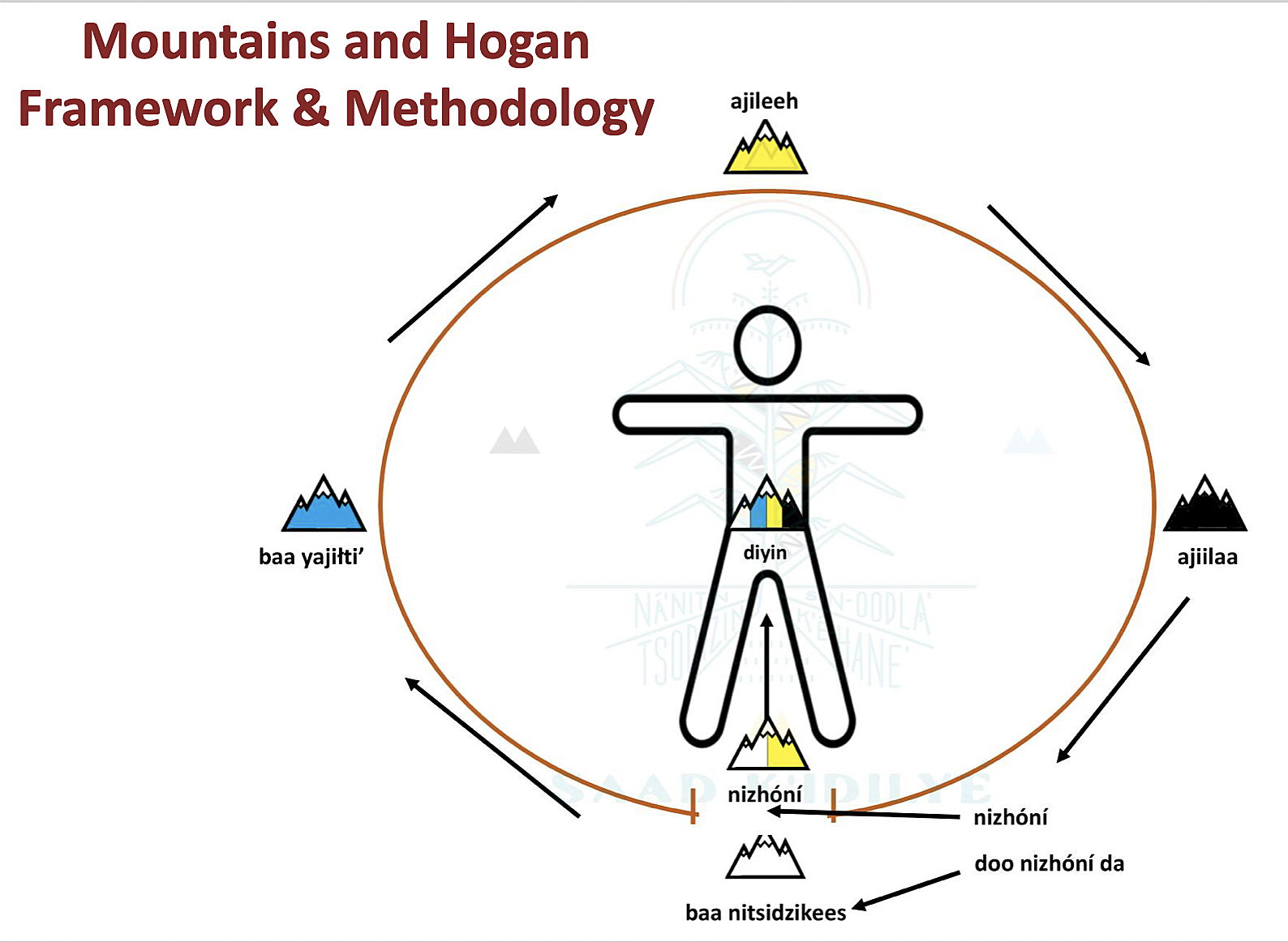 To meet the goals of the project, Saad K'idilyé requires additional support for operational funds, strategic planning, and language acquisition research. Nearly all salary needs are covered, requiring under $10,000 to fill the remaining gap. The remainder of the request will allow the project to hire a strategic plan facilitator as well as cover staffing and supplies to complete the proposed child language acquisition research.
Saad K'idilyé's Diné language Nest and community will increase cultural connection and promote the use of Diné Bizaad (the Navajo Language) in the home. Creating an educational space that celebrates Diné heritage will produce a generation of confident and knowledgeable tribal members who will contribute to keeping our Diné culture alive.
Instagram