Coal2Sol: Free Solar for Southern IL Nonprofits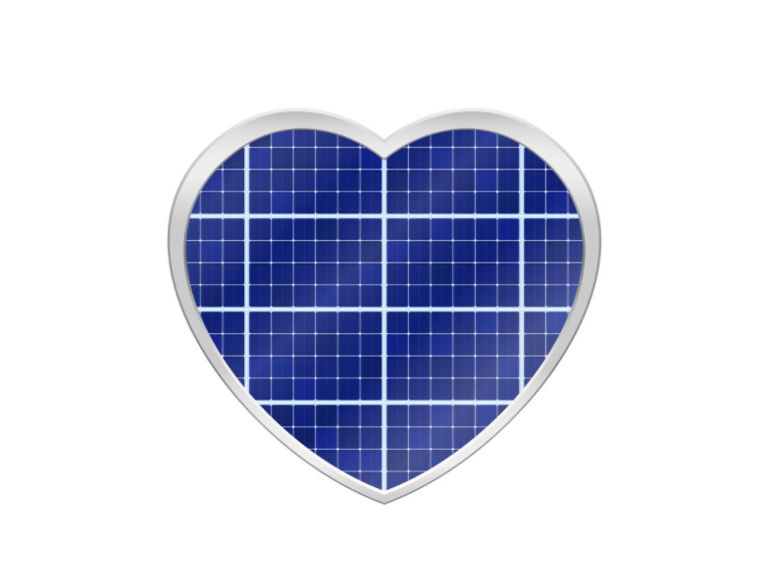 Coal2Sol is a southern IL nonprofit program to get solar systems on nonprofits and train workers!
$3,064
raised by 7 people
$3,000 goal
Coal2Sol - wrapping up our fundraiser this week with some educational Zoom meetups!
Update posted 3 years ago
Happy Indigenous People's Day! Coal2Sol's crowdfunding campaign wraps up this Friday! We have five days and $536 to go. Aur and Amy will be zooming Wednesday at 5pm and Friday at 3pm. We'll be discussing the fundraiser, upcoming solar courses at John A Logan College, Energy Awareness Month, and energy efficiency/Ameren. Hope to see you!
Coal2Sol is a southern Illinois nonprofit program to get solar systems on nonprofits at no cost to them, while training underserved workers to do the jobs.
Join us for campaign progress and Q & A with Aur & Amy (will be livestreamed on The Climate Economy's FB page):
#1 Wed 9/23 6pm | #2 Fri 9/25 3pm | #3 Mon 9/28 6pm
More sessions TBD, each one will last 20 minutes or so.
Also don't miss: Sol-Aur Tour - Q&A with Aur Beck - This year's Heartland Solar Tour, on Facebook Live, 10/3 at 3pm.
Coal2Sol Q&A with Aur and Amy 9/25/20: solar benefits for nonprofits and how to get points to get a system installed at your favorite nonprofit
And the best parts of this campaign?
At least 2 solar systems, valued at $20,000 each and donated by AES Solar, will be installed on an eligible nonprofit.
When you give to this Coal2Sol campaign, you can "dedicate" your donation to your favorite nonprofit to be the beneficiary of a $20,000 solar system. Each dollar donated counts as a point.
The first nonprofits to be considered for the solar systems will be those with the most points -
see below for more ways to earn points!
Together we can fund your passion! By donating and dedicating to your favorite nonprofit, and getting other nonprofit supporters to donate and dedicate and help earn points for your nonprofit, you can improve your nonprofit's chances for the solar system! Final determination will be made by AES Solar.
That's not the only way to get votes for your favorite nonprofit! You can also take the "Solar Ambassador Beginner Course" on CLEANetwork and get an additional 50 points. You can also earn points for social media posts and likes. So let's recap:
Things you can do right now to get points for your favorite nonprofit:
Donate! Each dollar donation dedicated to your nonprofit counts as a point. All the funds raised in this campaign will go towards the new Coal2Sol program at The Climate Economy Education Inc (TCE), in partnership with AES Solar. If we raise at least $3,000, then that makes us eligible to receive additional awards and grants for Coal2Sol of up to $100,000! All levels of support are appreciated! When you make a donation, you can "Add a Dedication." The nonprofits with the most "points" will be the first in the running for the solar systems!
Sign up your nonprofit! Nonprofits have the opportunity for a solar system at no cost to them. 10 points for signing up your nonprofit.
Become a "Solar Ambassador!" Register on CLEANetwork, TCE's online education platform, and complete the Solar Ambassadors Beginners Course, about an hour of your time. Worth 50 points for your nonprofit per course completion!
Post about the Coal2Sol campaign on social media! Share the campaign on social media (Facebook, Twitter, Instagram) with friends and family, using the hashtags #Coal2Sol and your favorite nonprofit's handle! Worth 10 points for every unique social media share!
Like us on social media! Follow and share social media: AES Solar on Facebook, Twitter, Instagram, and The Climate Economy on Facebook, Twitter and Instagram. Worth 5 points a new follow!
These are exiting times, and we can all get out there and make a difference. Here is your chance to participate in making a huge difference in local people's lives, our southern Illinois communities' health, and the continuing prosperity of our region.
What is the Coal2Sol project?
Aur "Da Energy Mon" Beck of AES Solar is partnering with Amy McMorrow Hunter of The Climate Economy Education Inc (a 501(c)(3) nonprofit) to raise funds for Coal2Sol. The goal of this entire campaign, regardless of funds raised, is to permanently establish Coal2Sol as a program at TCE. If we can raise at least $3,000 in this crowdfunding campaign, we'll get the chance for a $100,000 grant. Even if we don't raise the $3,000 or get the $100,000 grant, the 2 donated solar systems will still be installed!
The goals at this stage are to:
Install a new solar system on up to four southern Illinois nonprofit organizations at no costs to the nonprofits,
Provide scholarships for up to 100 people from underserved populations, including low-income, homeless, or recently cut loose from the fossil fuel industry, that will cover the classes, training and tools that people need to start a new job at a solar company,
Provide a new, secure and good ROI investment opportunity for local investors to support local growth,
Set up new educational programs to educate nonprofits, investors and job-seekers about solar and the many opportunities it offers, and
Establish a permanent program to keep these efforts going in the southern 38 Illinois counties.
What will your contribution support?
Local job growth
Assistance for local nonprofits to lower their costs so they can focus on their mission
Cleaner air for everyone's health by supporting clean energy
A more stable climate for current and future generations by reducing greenhouse gas emissions
Helping people who are typically left behind, including low-income individuals or those affected by the downturn in the coal industry
Increased knowledge of solar energy and the many benefits it brings through "solar ambassadors"
Thank you!