VOICEcorps enriches lives by reading printed news and information to people who are blind, have low vision, or other conditions that prevent reading.
Voicecorps is a 24/7 information-access service utilizing radio, television SAP, and the internet to provide access to print for people who cannot read the printed word. Anyone who cannot read a traditional newspaper because of a disability is eligible for our service. Some listeners are totally blind while others have low vision from macular degeneration, diabetic retinopathy, cataracts, trauma or glaucoma. Some can no longer turn the pages of a newspaper because they have had a stroke or have Parkinson's disease. Still others are unable to read due to dyslexia, or a military service related injury.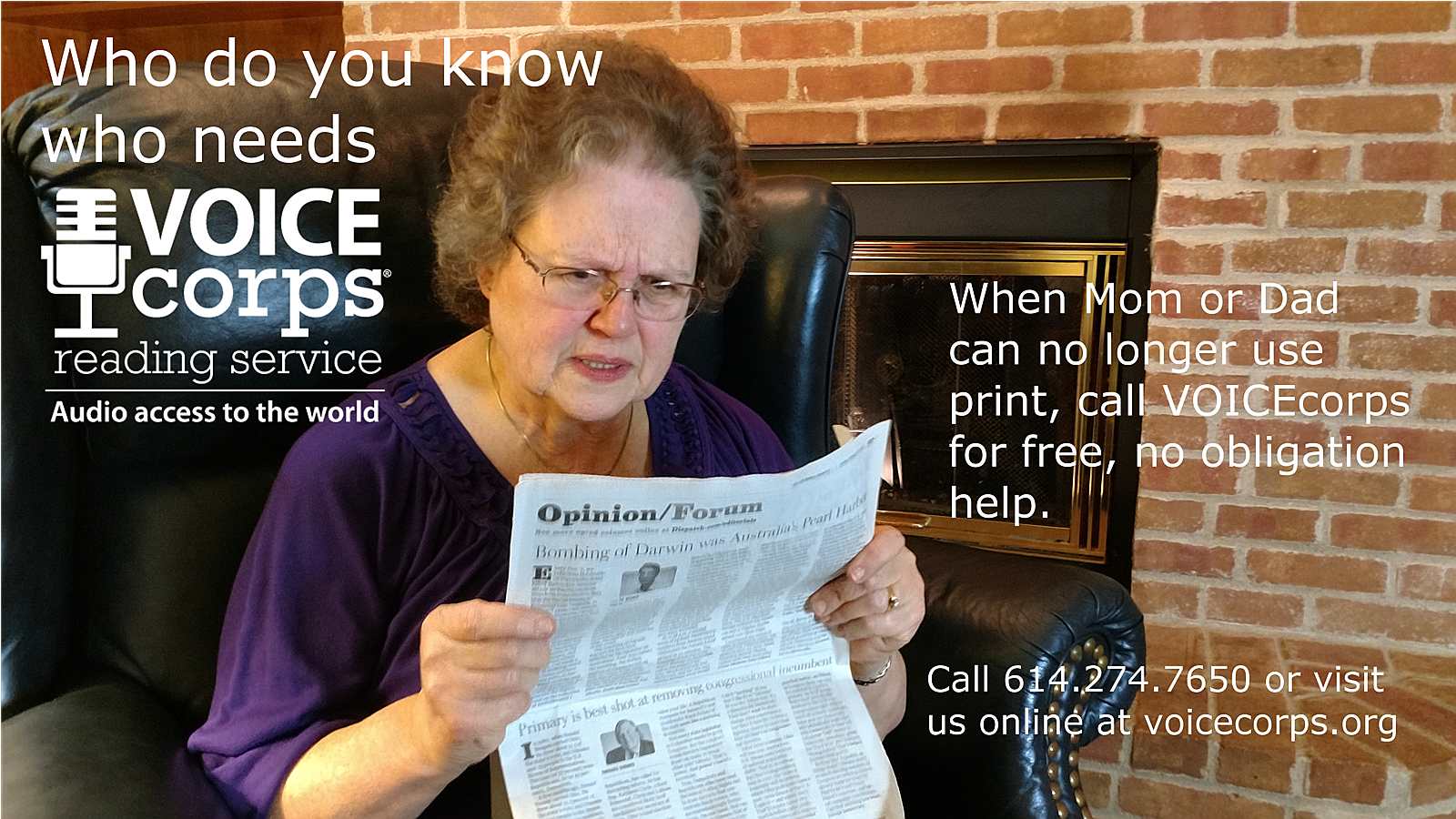 Our readers are volunteers who take the time to curate, prepare and read aloud from more than 200 publications each month. They record, or read aloud live-on-air. People who use Voicecorps tell us they really appreciate being able to live a more independent life. They can engage in conversations about what's in the news. They say that shopping is easier and saves them money having heard the flyers read aloud on Voicecorps. They participate in civic functions and select entertainment with ease again - all because of the readings provided by Voicecorps.
No eligible person is ever charged a fee. Thanks to the support of Ohio's residents (people like you) along with State funds and private foundations, we have been making print accessible for 45 years.