Every dollar you give to The Be Kind People Project helps two Arizona children learn the emotional and interpersonal skills they need to learn the skills of kindness that will help them become the future citizens and leaders our country needs!
WHO WE ARE: The Be Kind People Project® (BKPP) is a public 501 (c) 3 non-profit dedicated to providing students with comprehensive youth development programming that effectively uses a positive approach to social, emotional, and academic learning.
WHAT WE DO: The Be Kind People Project offers innovative and effective programming and services that helps students effectively understand, link, and apply social, emotional, academic, civic, nutrition, physical, wellness, leadership, and character education.
Through experience and project-based learning, students are equipped with a solid framework for decision-making and taking accountability for building respectful interpersonal relationship skills, improving academic results, and forming enduring values.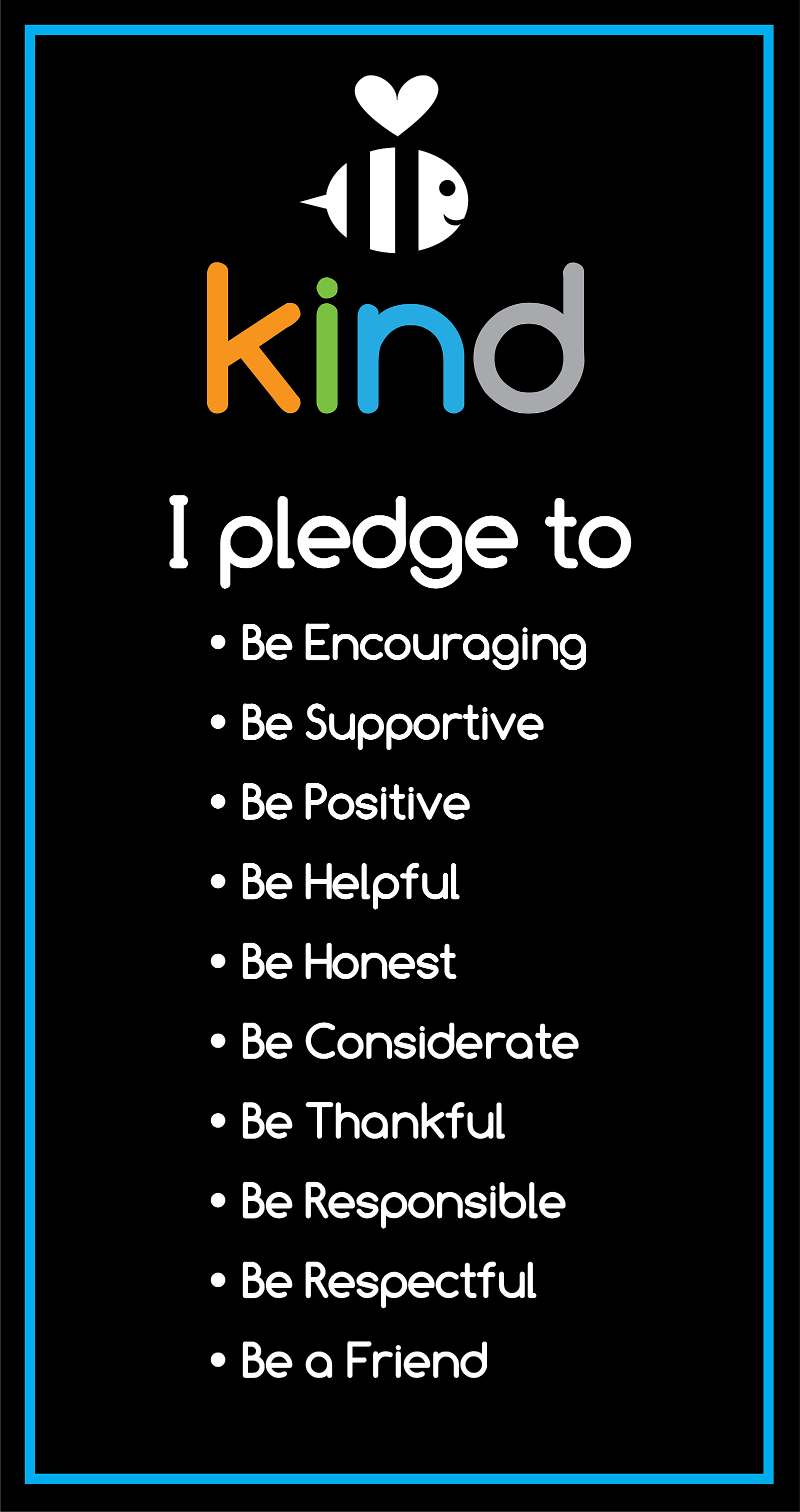 THE PROBLEM:
Ninety-five percent of Americans surveyed believe a lack of civility is a problem, 62 percent of parents report that their children have felt the pain of unkind behavior in their classrooms, on the playgrounds and in their communities. A disproportionate number of low-income students struggle academically when compared to their higher income counterparts. The Be Kind People Project offers positive, innovative and effective programs to reverse these trends, by teaching children what it means to be kind and helping students acquire skills that will help them be successful students and community members.
OUR RESULTS/SOLUTIONS:
BKPP's results have been extraordinary! Elementary and middle school students who participate in The Be Kind People Project take a pledge to be encouraging, supportive, positive, helpful, honest, considerate, thankful, responsible, respectful, and a friend. The project also provides classroom activities and resources to show appreciation to teachers and help students focus on the Pledge attributes, and turning kindness into action in their school, home, and community. Some notable results are:
Bullying decreases an average of 19% in the first year of Be Kind Programs and up to 47% by year 3
Arizona schools with BKPP programs have up to 11% higher academic score increases annually when compared with other Arizona schools without BKPP programs
92% of students commit to following The Be Kind Pledge in their daily lives
Over 1 million classroom and student resources are distributed annually
Over 90% of services are provided in Title1 schools
62% of students served are Hispanic, Black, Native American, or other non-Caucasian students
90% of students in CyberSkills programs make a commitment to be cybershields for other students to help stop cyberbullying
BKPP serves schools in every county in Arizona and in 17 states across the nation
Over 300 BKPP lessons are offered FREE to any teacher or parent in America every school year
Helping bring our Pledge to life is THE BE KIND CREW®, a group of gifted professional hip-hop performers who imaginatively convey the kindness message and connect with students in contemporary ways that kids find engaging, relevant, and fun.
Schools report that the positive results of character development programs, such as The Be Kind People Project, include a decrease in disciplinary referrals and an increase in school commitment. Most importantly, the program helps students learn and practice the emotional and interpersonal skills needed to make these important values an integral and ongoing part of their lives.
The Be Kind People Project is in schools across the United States, how many more students can you help us reach?