This is a time when people want to help, to work together,
to fix together the challenges we face.
A moment to have faith that we can do better than this. We can.
The Chicago Help Initiative is funding a unique project that is simple in implementation but significant in impact. And it's centered around bag meals – the lunches every kid has taken to school or camp or on a fileld trip.
When the Covid-19 pandemic began, like many organizations that serve homeless we were forced to shut down our dining room and serve to-go meals. Then we started serving to-go meals at other meal sites and pantries that had completely closed.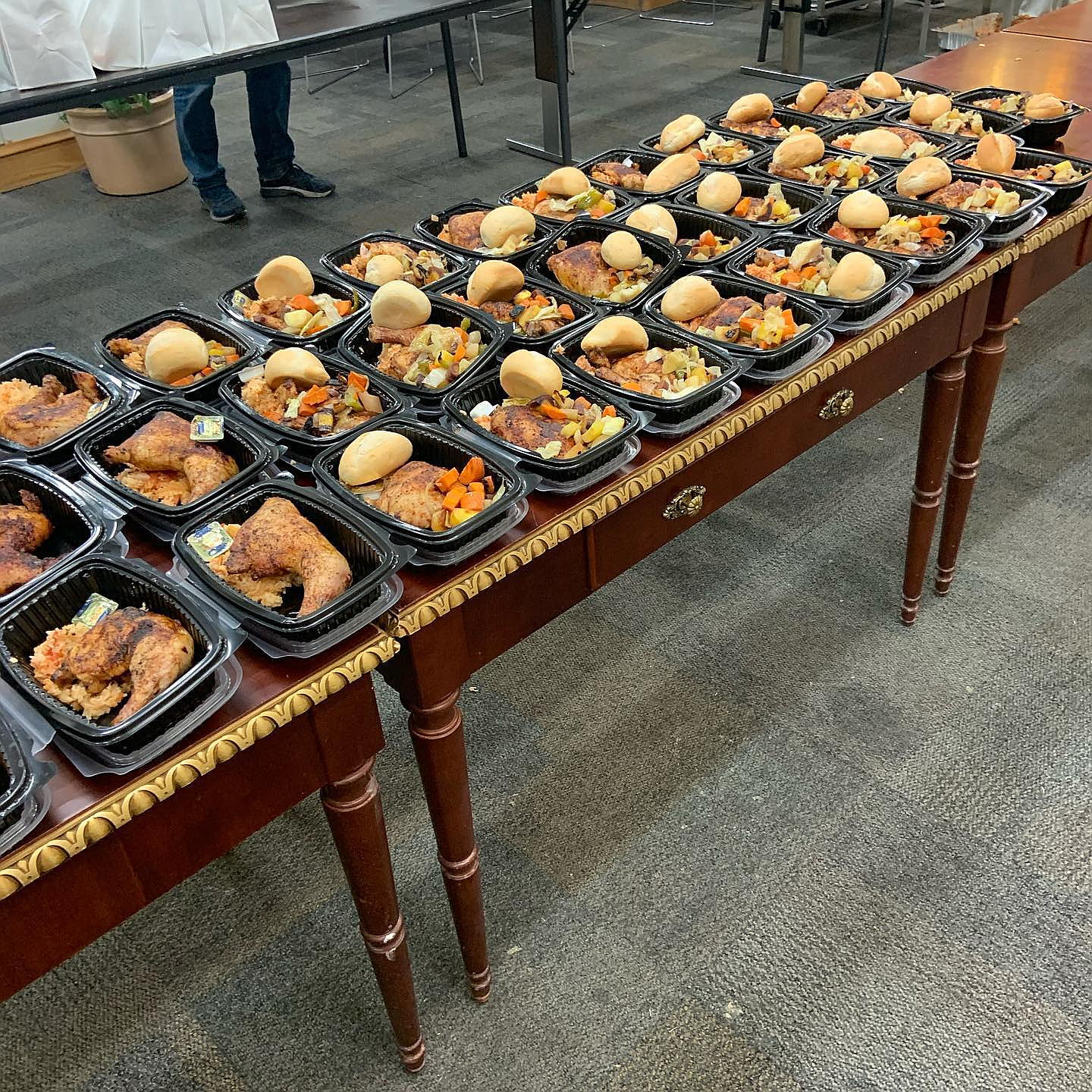 And this is where something great happened. To accommodate the demand, we asked volunteers to make simple bag meals to supplement the hot meals provided by us, our partners or food trucks we teamed up with! And they did. Between both hot and cold meals, we went from serving 200 meals a week to a high of 3200 meals a week. Today we serve about 1400 to 2000 a week, the majority bag meals provided by volunteers.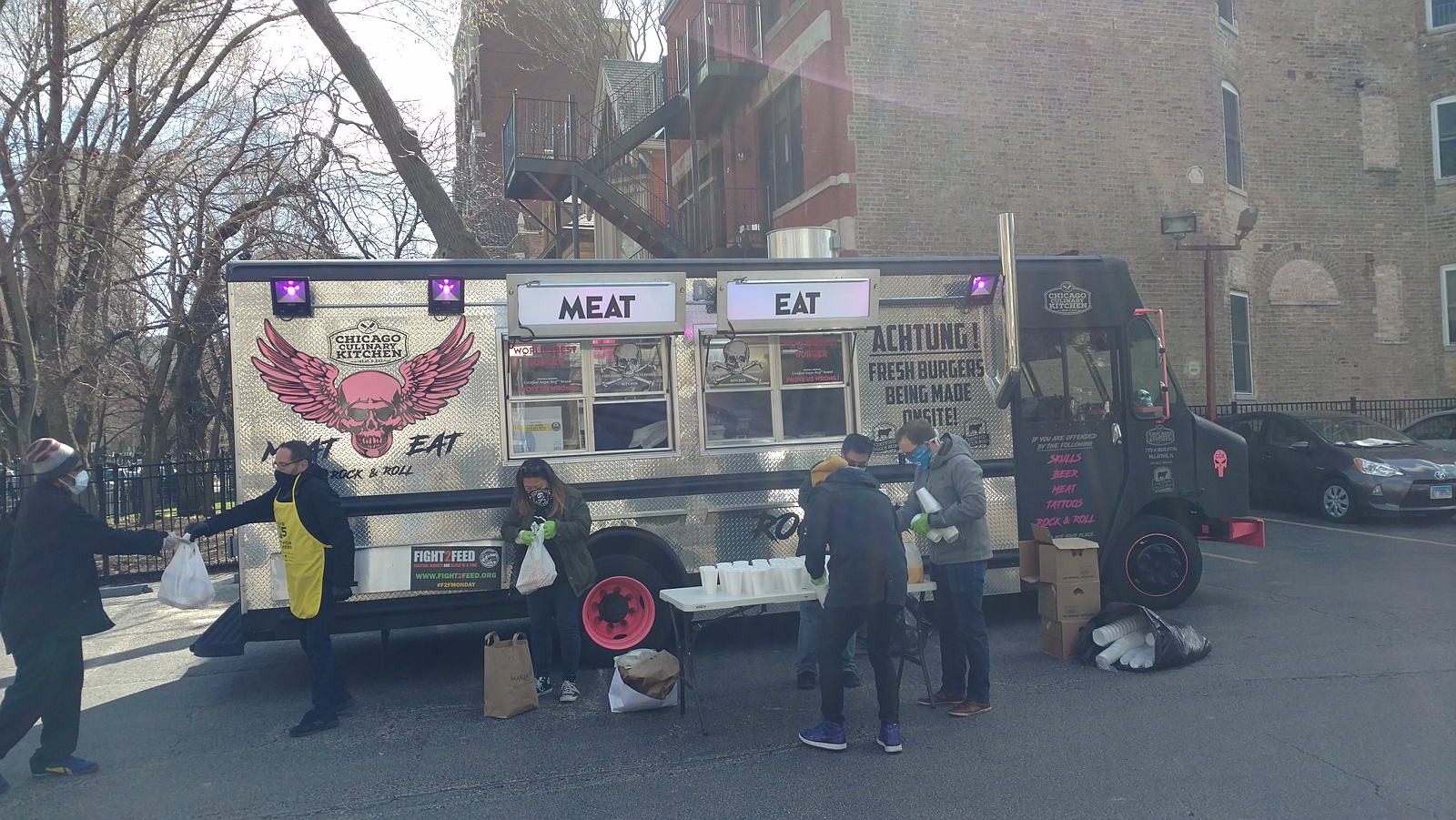 More than that, as we went along, we intentionally shifted the delivery to be direct, from the giver to the recipient organization, rather than through us. We were hoping to create a direct connection that would endure beyond this effort.
There are now several direct deliveries, accounting for hundreds of meals a week, that we keep track of. An Episcopal Church in the near north side of the City delivers to a food pantry on the south side. A law firm supports a low income housing facility for immune compromised individuals who can't go out to shop. Volunteers from the social justice committee of a synagogue deliver to an evangelical family shelter. A title company provides meals to a senior center.

This is model where churches, synagogues, families, neighbors and businesses are working together to help. Where the gift is real, tangible, important and consistent. The food matters. But so does the gesture that we are in this together, to both the giver and the receiver.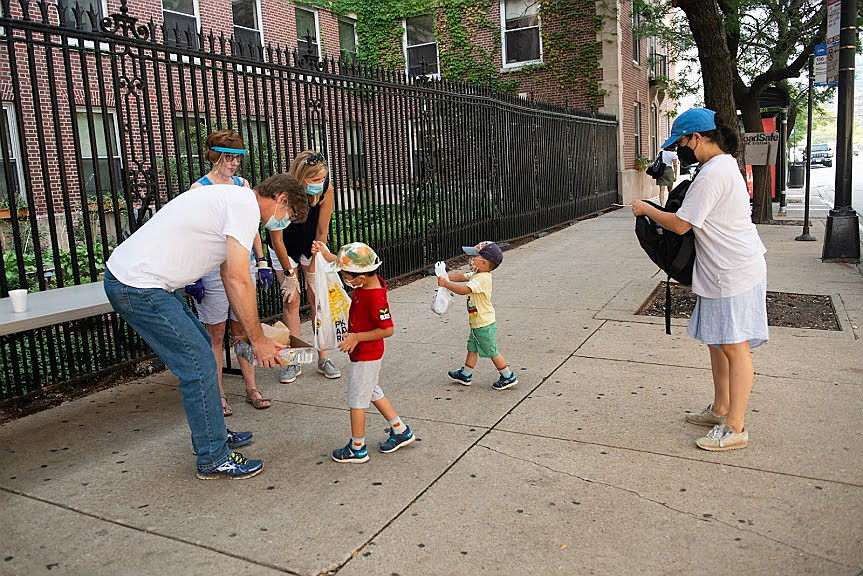 Right now, we have ten consistent deliveries spread out over the north, west and south sides of the City.
Over the next year, we want to expand this to twenty sites.
We'd love your help.
Volunteer to sort or make bag meals with friends or family, deliver or suggest a location where we can help:
You can learn more about us:
Please consider donating to support this effort!