Chicago HOPES for Kids provides educational support for children living in Chicago's homeless shelters. It is our mission to provide our students with the resources and encouragement needed to succeed academically, despite the challenges of homelessness.
We are the only organization in Chicago offering educational support directly to children living in shelters. We currently operate at 9 partners, and offer out-of-school time support for students in grades K-8th. Our programs are offered 4 days a week and focus primarily on literacy as the foundation of school success.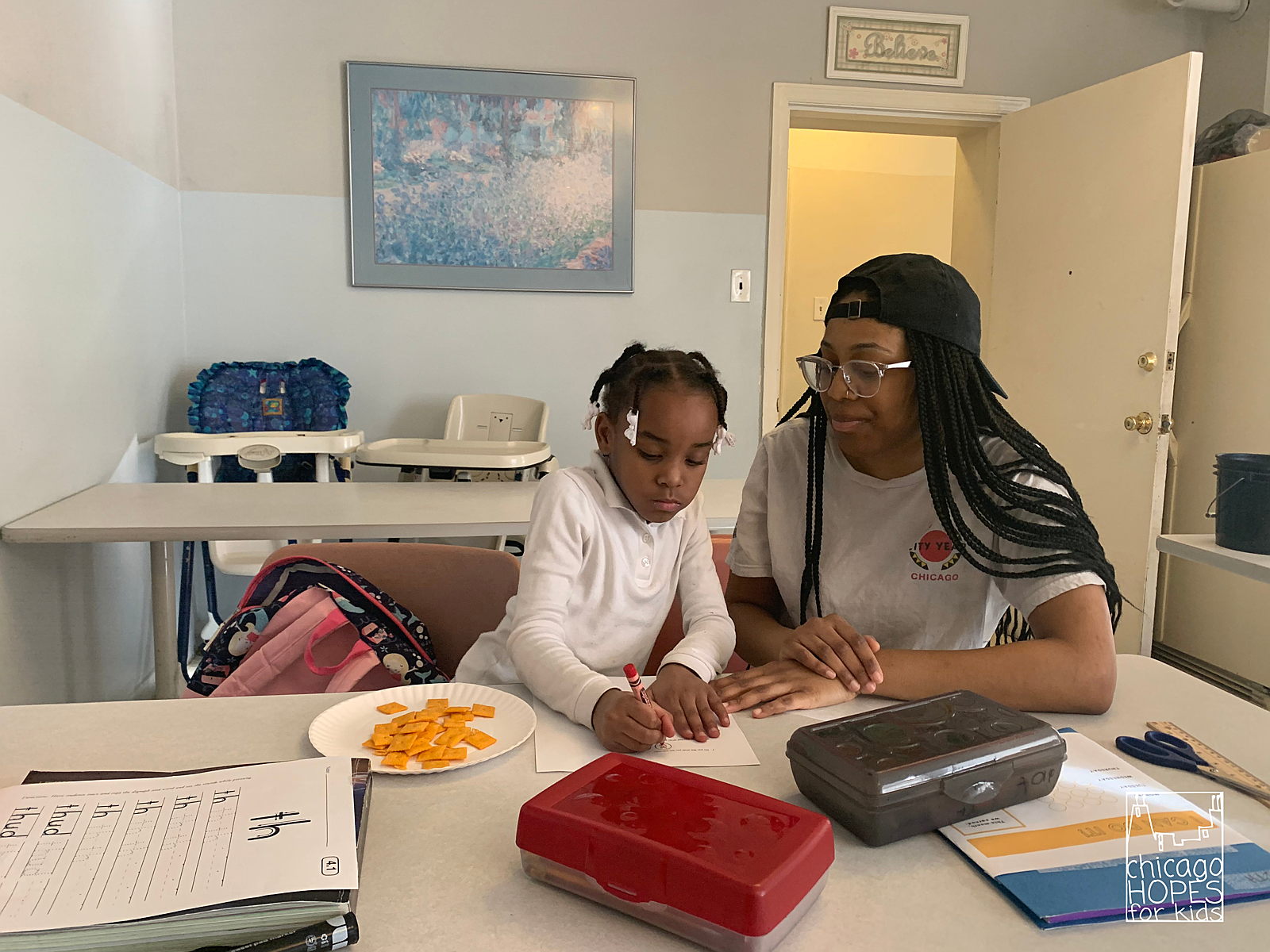 This year, we are prioritizing Social and Emotional Learning and building a trauma-informed curriculum to address the deep emotional impacts of the pandemic. We are raising $25,000 from our dedicated HOPES supporters this summer to provide enrichment sessions that support students growth in relationship-building and emotional regulation through partners including Harmony, Hope, and Healing and the Insight Project. We will also be investing in read-aloud books for our programs that help students process difficult experiences through stories, and staff development in Executive Functioning skills for students, trauma, and healthy emotional development. Finally, we are prioritizing recruitment and training for our team of dedicated volunteers as we continue to rebuild our in-person programming this summer and fall. Their 1:1 support is critical to building our students' resilience and helping them recover from this difficult year.
Thanks to generous matching funds from the Reva and David Logan Foundation and the Joseph & Bessie Feinberg Foundation, your donations will be matched dollar for dollar, doubling our impact to $40,000!
To learn more about Chicago HOPES for Kids and sign up for our monthly newsletter, visit our website: www.chicagohopesforkids.org.