About the #BeBetterChallenge:
---
There are 600 children in Florida who will enter foster care in the next year because their parents did not have the resources and support to keep a stable home during the COVID-19 crisis. You can help us stop it.
These children were not abused. Their parents simply couldn't provide food and shelter due to tough issues like addiction, illness, homelessness, and unemployment. These are good parents who are struggling to get help and care for children at the same time. They don't need foster care—they need a friend. That's where Better Together comes in.
Our nonprofit was founded on the belief that loving parents should not lose children because they are having money problems, or had the courage to seek treatment, or got hospitalized without child care. These challenges can be overcome with the right support system in place.
Better Together is a voluntary, community-driven alternative to foster care that has served over 2,500 children in Southwest Florida and kept 98% of families together.
Here's how it works: When parents fall into crisis, our fully-screened and trained volunteers host children in their homes while mentoring parents toward stability. This includes help with finding a job, housing, child care, treatment, and more. It's rarely "just one thing" that pushes people over the edge—there are several causes. Our programs figure out exactly what those barriers to stability are, and how we can best help.
Our volunteers walk with parents every step of the way. They act as trusted advisors, shoulders to cry on, and important sources of tough love and positive motivation without judgement.
Unlike foster care, the children's lives are minimally interrupted. They can keep attending their normal school, hanging out with their friends, and contacting their parents any time they want. When parents are ready to pick their children up, they simply pick them up.
Due to COVID-19, the need for our programs is greater than ever. We have seen a jaw-dropping 155% increase in the number of requests for help since March due to the widespread isolation, unemployment, and stress that are putting families at additional risk.
We have remained fully operational during the pandemic, and we are expanding to serve every family who asks us for help. We do not want to turn a single child away.
With your support, we can recruit 100 new host families, 50 family mentors, and 20 case coaches to meet increased demand due to COVID-19. With these volunteers, we can serve 600 additional children in Southwest Florida with a proven 98% reunification rate.
Without our programs—and your support—these children will be taken away from their parents and siblings, and entered into the foster care system. We can stop this. From the bottom of our hearts, thank you for considering our mission.
With gratitude,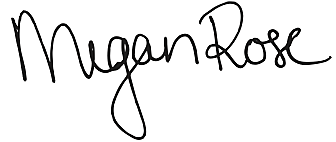 CEO, Better Together
PS: It's hard to capture the full picture of what we do without looking at a few examples.
Loryn's Story: Loryn was nine months pregnant and about to give birth in jail. She was putting in the work to get her life back on track after her release, but had nobody to care for the newborn while incarcerated. The Department of Corrections introduced her to our team, and we took it from there. We connected her with a host family that cared for the baby for 30 days until Grandma was able to step in. Our loving volunteers stayed in the NICU overnight to ensure the baby's needs were being met. They scheduled video calls to share updates and allow mom to see the baby. And our work isn't over. When Loryn gets released, our team will be there to help her secure housing, employment, and a stronger future for her beautiful baby.
Emma's Story: At 22 years old, Emma has persevered through extraordinary hardship. She has two adorable babies, a daughter (9 months) and a son (23 months). When she met us, she was homeless, in school, studying to get a degree, and completely alone. She wanted to do right by her kids, but just could not keep all those plates spinning. She needed help. We connected her with a host family who is caring for both her babies for 60-90 days while she saves money and earns her college degree. We are also helping her find stable employment and meet the unique challenges of being a single parent.


Mickel's Story: Mickel lost his wife, and his home, and then tested positive for COVID-19. A lingering cough and hospitalization made it difficult for him to keep a job. A committed father and hard worker, he was living out his car to save money. We have been working with Mickel for months to navigate this difficult time. We paired him with a mentor who is helping him get grief counseling, set up a bank account and budget, and find employment. We connected him with a host family to care for his son Evan, age 10, while his other son (age 9) stays with family out of state. Our team helped keep his boys out of foster care while Mickel secured a job and a new home. He has since been reunited with his sons.